Templates Overview
How you set up your template code is the most critical element in creating your shopping cart. CartThrob handles the majority of the dirty work, but you still need to create the templates that will define your shopping cart.
We strongly recommend using CartThrob's auto-install option to install sample templates and sample channels. These pre-formatted templates will provide a clearer view of how everything fits together.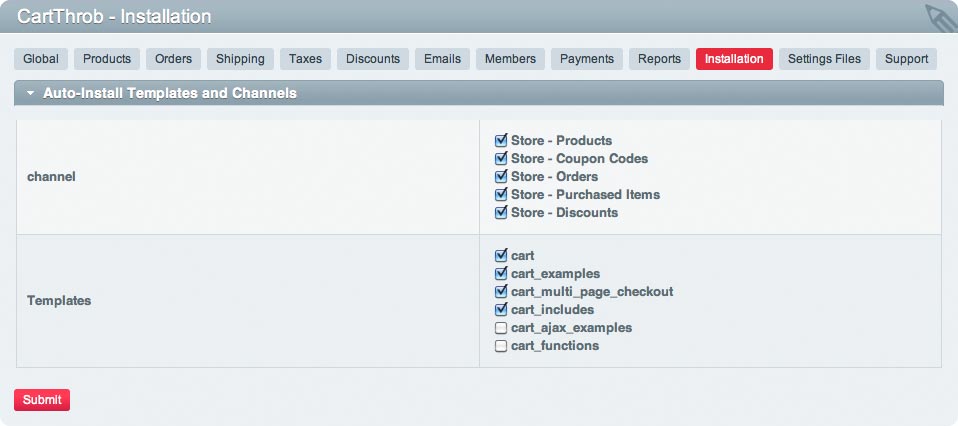 Basic Stores
For most basic shopping carts, you will only need to use the key tags found in the CartThrob Tags page.
Advanced Stores
If you plan to create a past orders reviews page, sell channel entries, create new products on the fly, sell configurable products, or sell downloadable products, you will need to use additional tags. Reviewing the complete list of CartThrob Tags and the getting started section ) will give you a better idea of how to build a store to your exact requirements.